Featured
Blog post with category: Morality
By Kenny Luck

Tue Aug 30, 2016
David Petraeus and Tiger Woods were two of the most revered and respected apex predators in the masculine pecking order. Both breathed the rare air of cult status in the most coveted zones of male glory: battle and sport. They were disciplined warriors who possessed the spoils of manhood while simultaneously achieving "role model" status bequeathed to those who are professionally transcendent. Both were also known best for wearing the color green. The four-star general who hunted America's enemies in Afghanistan suited up in green fatigues and the four-time Masters Champion dawned the iconic green jacket at Augusta National sealing his own mythic status. Their icon status and aura created a perception that they were also morally sound, emotionally mature and relationally committed to their families. Men and women, young and old, presidents and endorsers alike swallowed these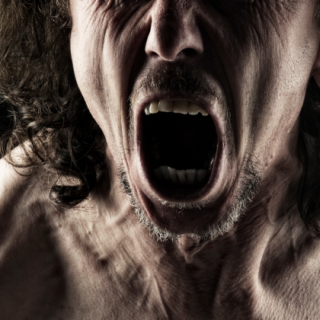 two personas until one day both men lost their cultural "anointing" thanks to spicy and public revelations of sexual indiscretions. Their falls from grace were painful sucker punches to their admirers and to a nation that covets its' national treasures.
The news outlets acted like a pack of wild hyenas with a fresh kill, eating the flesh off the story as fast as possible without much energy or thought going toward the very real moral and emotional conflicts resonating within these sad events. Predictably, journalists set to work dissecting the events, profiling the mistresses, and providing plate after plate of consumable journalistic gossip. This dance of detailing the logistics of immorality while never commenting on the actual moral angles of the story is the oxymoronic state of our news community. So what we got with the Woods and Petraeus affairs were the juicy details and "twinky" analysis bereft of any useable intellectual nutrition or meaningful insight from very painful stories about men. God forbid we hold up a mirror and actually learn from the mistakes we make as men so that we can identify the landmines and affirm the healthier patterns actually practiced by good men.
Suggestion: why don't we stop shaking our heads at men and start exploring the powerful dynamics in these stories that are common to all men? Why not talk about the very real psychological, moral, and spiritual dynamics at the root of these lapses versus just "tabloiding" the symptoms for advertising bucks and social media buzz?
Okay, why not.