Featured
By Kenny Luck

Mon Jul 1, 2013
My ability to become angry amazes me.

Someone or something trivial will trigger it. It's my reaction to feeling thwarted in some way however serious or ridiculous. I trip over my wife's heels on the way to the closet. Ugh! Somebody cuts in front of me on the freeway. Really? My schedule or plan gets interrupted or redirected. You've got to be kidding me. I get asked to do something I didn't plan on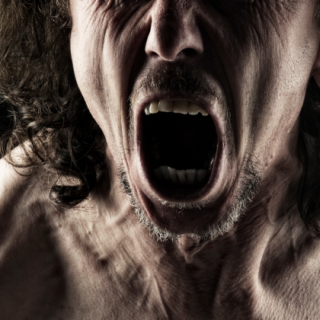 doing. What? A project takes way too long because I am not the one in charge of it. This is ridiculous. I get a "no" when I thought for sure I would get a "yes" to my request. Unbelievable. Sensations, words, and feelings seize my body in those moments. Before I even have a second to think about things, there it is. I am "hot" about someone, somebody, or something. Anger in this sense is not bad, not a sin, and is functioning the way it should. I am being alerted to an obstruction of my will. The problem is that all anger contains some level of malice. It's this aspect of anger that can act like an aggressive cancer and spread quickly because it includes an intent to harm. All anger is harmful which is why we don't like it when we know people are angry with us. At some level they want some kind of correction or harm to befall us. Again, the abiding and unseen presence of anger in any relationship is a cancer and once spotted has to be radiated quickly.