Featured
By Every Man Ministries

Mon Nov 4, 2013
Remember when wearing a pager was a hi-tech status symbol? But you had to have a quarter in your pocket so you could use a pay phone...Or when "sending a fax" was the fastest way to send documents? Then, computers and email took over. Soon, innovators combined the computer and phone, and voila, we have "smartphones."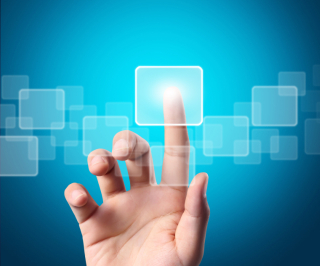 Technology is getting even smaller. I read recently, "smartwatches" are coming -- now we will literally be tied to our technology. And, the "Google Glass" will allow you to gaze through tech-filtered lenses accessing mobile computing with eye-tracking software.
Our technology era has even made getting to know God "easier" with online Bible versions and translations, new mobile applications of the Bible and teachers, and Christian movies and music are available to be downloaded. With all this technology and access to more material, you'd think God's man would know the Word better than ever, right?
Unfortunately, despite unlimited access to all forms of the Word, one of the biggest weaknesses among God's men is a lack of knowledge of God-breathed scripture: The Bible.
I believe there's no replacement for the "technology" Jesus would use.