Greetings Man of God!
I hope your week is starting off well. We have two new articles for you this week on EveryManMinistries.com. Read, Comment and SHARE them with others.
Click Through the web site to read more, add your comments, watch video Clips, or see the latest resources for you, the guys(a small group), and your church's men's ministry.
1. The Mantle: Session 1
Are you a FAMILY MAN? Men either embrace, carry reluctantly, or run from the "mantle" of leadership life places upon them in their families. But what exactly is a mantle? What does it look like? How do I carry it? Who is on the receiving end of my mantle of leadership? What are the consequences if I refuse to carry my mantle? What is God's mind on my leadership of my family? In this very practical and relational series, men's expert and pastor Kenny Luck dives into the most significant expression of influence a man can have: THE FAMILY. Watch Part I to discover what a "mantle of leadership" is, what your connection to it means, and how the heart of a family reflects the heart of the man responsible for leading it for better or for worse.

To watch this video for FREE click HERE and enter themantle1 to start watching your free video.


Every man carries "The Mantle" of leadership for his family. When it comes to your family, you are "The Mantle" of leadership. It's your job — your duty — to surround and cover your wife and your children with love, affection, caring and spiritual leadership. God teaches us these Biblical truths in Timothy, Proverbs and Matthew. Let's look at what the Bible says about how we — God's men — should live our lives today with "The Mantle" of leadership.

In part two of "The Mantle" series we are going to look at the connections, the relationships in a family, and the character or integrity of the family.

What is mixed into your life? What is your heart full of? Is it full of business information? Is it trivia? Is it sports? Is it success or status? Is it politics?

Read More


3. Training You Through Trauma - One Life Part 2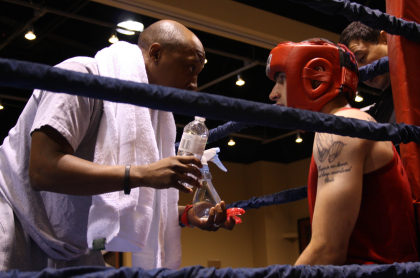 The second way that God teaches us, or instructs us to number our days, is that he trains us through trauma. In other words, God teaches us through traumatic events in our lives.

The Psalmist in the Bible talks about this in Psalm 119, verses: 71 and 72. It says: "My suffering was good for me, for it taught me to pay attention to Your decrees." Verse 72 reads: "The Law from Your mouth is more precious to me than thousands of pieces of silver and gold."

Pain jolts us into turning to God and to turning to His word. The grass withers and the flower fades, but the Word of God goes on forever. In this scripture, David needed to seek God's will through His words, through His laws, and through His decrees. David needed to see God's priorities, God's values, God's commands, God's perspectives... But it took trauma, and trauma was good. The trauma clarified. I think a lot of us can identify.
Read More


4. In case you missed them….
I am praying for you each week during the month. Next month, I'm going to ask for your help with a few things. Again, take courage and live as God's man, flaws and all. Don't let your struggles keep you from doing good. Come to the site and share your comments and thoughts, and encourage others! Until next week...
YOU ARE THE REVOLUTION!
Kenny Luck
Kenny Luck is the founder of Every Man Ministries and the men's pastor at Saddleback Church.  His 20th book – SLEEPING GIANT: No Movement of God without Men of God - is the proven blueprint for men's ministries, and was recently released through B&H Publishing. Leadership kits and church resources published by LifeWay. Watch and read more of Kenny's teaching here at EveryManMinistries.com.