Greetings Man of God!
Did you know?
"A MAN IN PAIN WILL LISTEN MORE AGGRESSIVELY TO ANOTHER MAN. Whatever the cause, personal pain can produce great confusion or bring tremendous clarity. So often the margin of victory in this space is one other man who cared enough to SHOW UP and help him discover that behind the dark clouds the sun is still shining."
--Kenny Luck
TODAY'S CHALLENGE: SHARE "The Pain and the But" VIDEO WITH A FRIEND AND SHOW UP! Click
HERE
1. The Pain and the "But"
All men taste the bitterness of life's realities. This is especially hard for men who feel they are doing life right. They are moral. They are religious. They are doing their part for humanity. The longer the circumstance goes unchanged the greater the doubt that life holds any meaning or purpose. Hope itself can begin to perish. To make matters worse there is the tension that goes with praying for these same people and not seeing a result. All is silent and unsettling. What then? In his straightforward and raw way, men's expert and pastor Kenny Luck takes on the disillusioning power of PAIN and opens a window for the fresh air of hope and meaning to flow again. Whether you are riding the winds of fortune or struggling in the pits of depression, WATCH this session and see there is the pain and the "but."

To watch this video for FREE OR SHARE IT WITH A FRIEND click HERE


2. The Sex Series: Adult Entertainment, Old Flames & Intimacy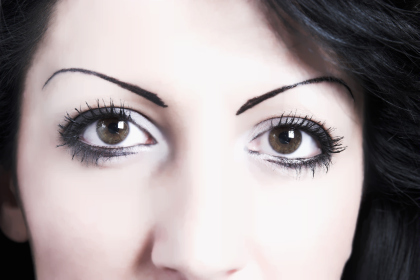 Because I speak everywhere to men, it?s so funny whenever a guy starts off a conversation with me by saying: "What if a person, what if a friend of mine contacted his old girlfriend on Facebook?" "You contacted your old girlfriend on Facebook, I reply, and you are all conflicted because you have a gold ring around your finger". They look at me like I'm Yoda. It is truly an epidemic.
As I have talked about many times with many men?s groups, when you don?t have the character to meet the reality of your current relationship, and you are not connecting physically in that relationship, then you are wide open to the danger of connecting with someone who doesn?t demand any character from you in order to connect with them mentally, emotionally, spiritually and physically.
Why?
Read More


3. Slaying the Dragon: Right Priority Delivers Right Power
Mark 9:43-47 says "If your hand causes you to stumble, cut it off. It is better for you to enter life maimed than with two hands to go into hell, where the fire never goes out. And if your foot causes you to stumble, cut it off. It is better for you to enter life crippled than to have two feet and be thrown into hell. And if your eye causes you to stumble, pluck it out. It is better for you to enter the kingdom of God with one eye than to have two eyes and be thrown into hell..."
Is Jesus literally saying to cut off your body parts? No.
What He is saying is to take dramatic action. Some of you are pussyfooting around with sin in your life. You're assigning a threat level to it that is like green verses red. You aren't saying it's cancer to my journey. You aren?t acknowledging that this is the dragon I need to slay. You are shaking hands with sin and saying: You know what, this particular thing is not a big deal.
4. In case you missed them….
I am praying for you each week during the month. Next month, I'm going to ask for your help with a few things. Again, take courage and live as God's man, flaws and all. Don't let your struggles keep you from doing good. Come to the site and share your comments and thoughts, and encourage others! Until next week...
YOU ARE THE REVOLUTION!
Kenny Luck
Kenny Luck is the founder of Every Man Ministries and the men's pastor at Saddleback Church.  His 20th book – SLEEPING GIANT: No Movement of God without Men of God - is the proven blueprint for men's ministries, and was recently released through B&H Publishing. Leadership kits and church resources published by LifeWay. Watch and read more of Kenny's teaching here at EveryManMinistries.com.