Tue Oct 21, 2014
After spending a decade on the phones counseling depressed, down, and suicidal people I have come to the conclusion that suicide (in some form) is a thought all men have pondered. From "I wish I wasn't here" to "everybody would be better off without me" to "I want the pain to end", all men have wanted dramatic relief at some time in their lives. Unfortunately, while more women attempt suicide, it's men who are more successful taking their own lives. It's the final step in the plan for destruction, set in motion by our enemy.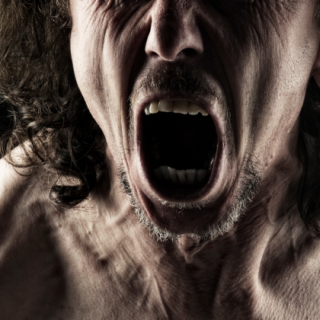 All too often, the thoughts, circumstances, sadness or brain trauma that lead up to suicide, get suppressed momentarily, only to be resurfaced more effectively.
Hope gets lost. The decision of self-demolition ensues. Yet…There is hope, and there is life. It's just one call away. And, it comes with a promise. The key word to remember is "yet…"
The Bible, and the entire book of Lamentations, includes many true stories about being in distress. One Lament, in chapter 3 verses 19-20, provides context we can relate to: Feelings of affliction, aimless wandering, bitterness, and a downcast soul. But in verse 21, we find the key word to remember.
"Yet, this I call to mind and therefore I have hope: Because of the Lord's great love we are not consumed, for his compassions never fail. They are new every morning; great is your faithfulness. I say to myself, "The Lord is my portion; therefore I will wait for him." The Lord is good to those whose hope is in him, to the one who seeks him; it is good to wait quietly for the salvation of the Lord." — Lamentations 3: 21-26
Spend any time in the book of Psalms, and you will read songs that share a depressing soul only to follow with a surrendering "yet God"-type of acknowledgement. While we wrestle with thoughts of suicide, we have to remember "yet God."Yet God is with you. Yet God is able. Yet God wants to save you. Yet God promises to answer your call.
It's like picking up an emergency hotline to God. While the prophet Jonah was in the depth of the sea, inside a fish, he prayed a "yet God"prayer:
"I called out of my distress to the LORD, And He answered me I cried for help from the depth of Sheol; You heard my voice." — Jonah 2:2
Through the prophet Jeremiah, God promises to answer your "yet"call:
"(God said) Call to Me and I will answer you." — Jeremiah 33:3
Better yet, God says he will save you when you call on him:
"And everyone who calls on the name of the Lord will be saved." — Acts 2:21
Still, making that call may seem like an open-ended proposition.
Avoid Toxic Traps